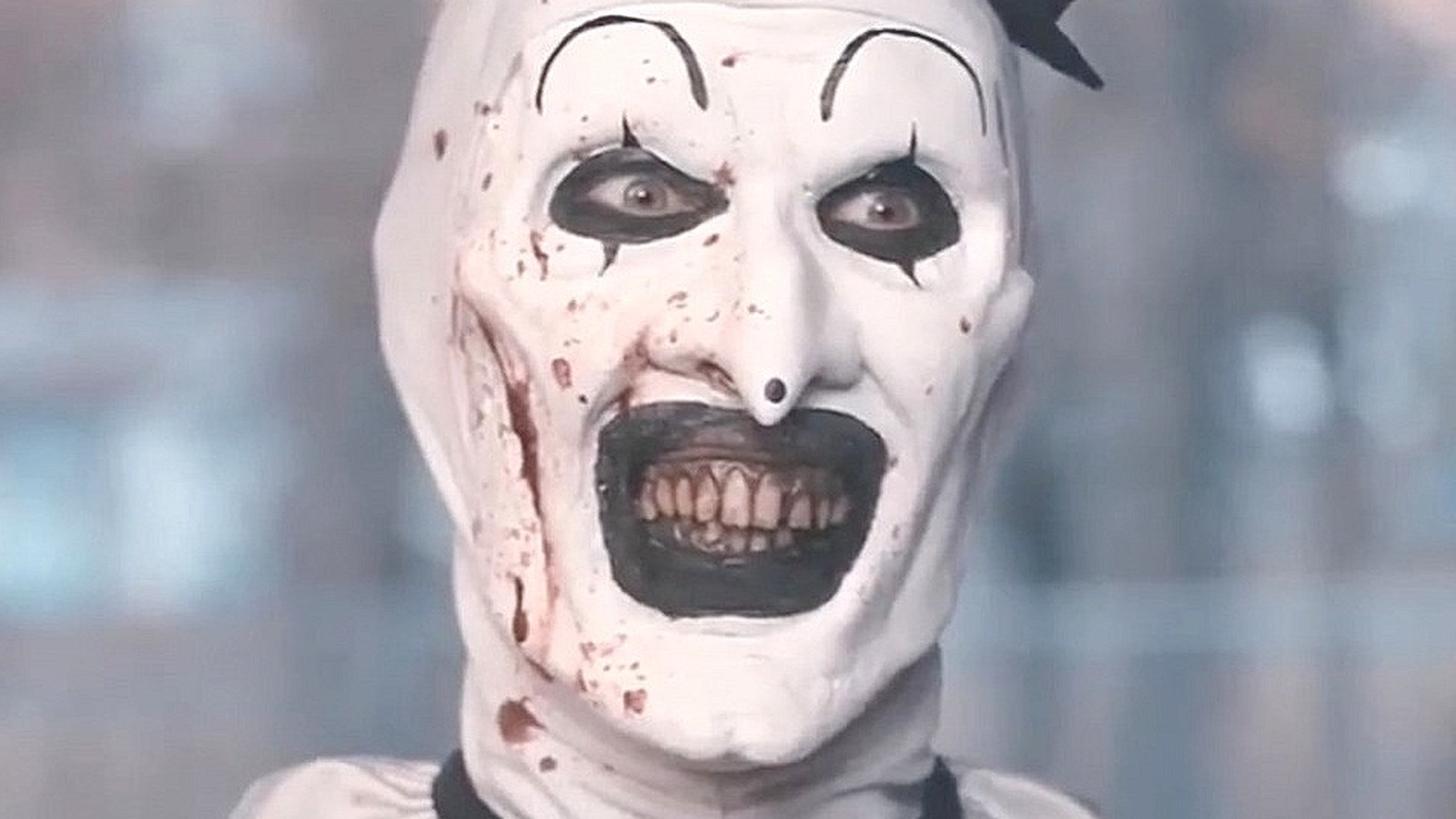 Several users on Twitter that saw Damien Leone's sequel have claimed people have fainted or vomited due to seeing "Terrifier 2" in theaters. @Bark_4KT wrote, "walking out theatre door I heard a guy puking hard & loud in the bathroom," and another tweet read, "my friend passed out and the theater called an ambulance. Highly recommended." The murderous antics of Art the Clown in the second "Terrifier" chapter are a bit too much to handle for certain cinema patrons, indicating that the follow up went out of its way to outdo its predecessor.
Fans know that director Damien Leone is notorious for not holding back when unleashing a smorgasbord of gore in almost every frame, so it isn't surprising that people are passing out or throwing up as a result of watching "Terrifier 2." When asked about these reactions, Leone told Entertainment Weekly, "Listen, I would have loved to have a couple of walk-outs, I think that's sort of a badge of honor because it is an intense movie. I don't want people fainting, getting hurt during the movie. But it's surreal."
Despite moviegoers losing consciousness and undigested food chunks hurling about, the second "Terrifier" film has had quite a successful run. The film has received impressive scores on Rotten Tomatoes and earned over $2 million at the box office. There is no denying that "Terrifier 2" lives up to its name and has significantly impacted fans in more ways than one.