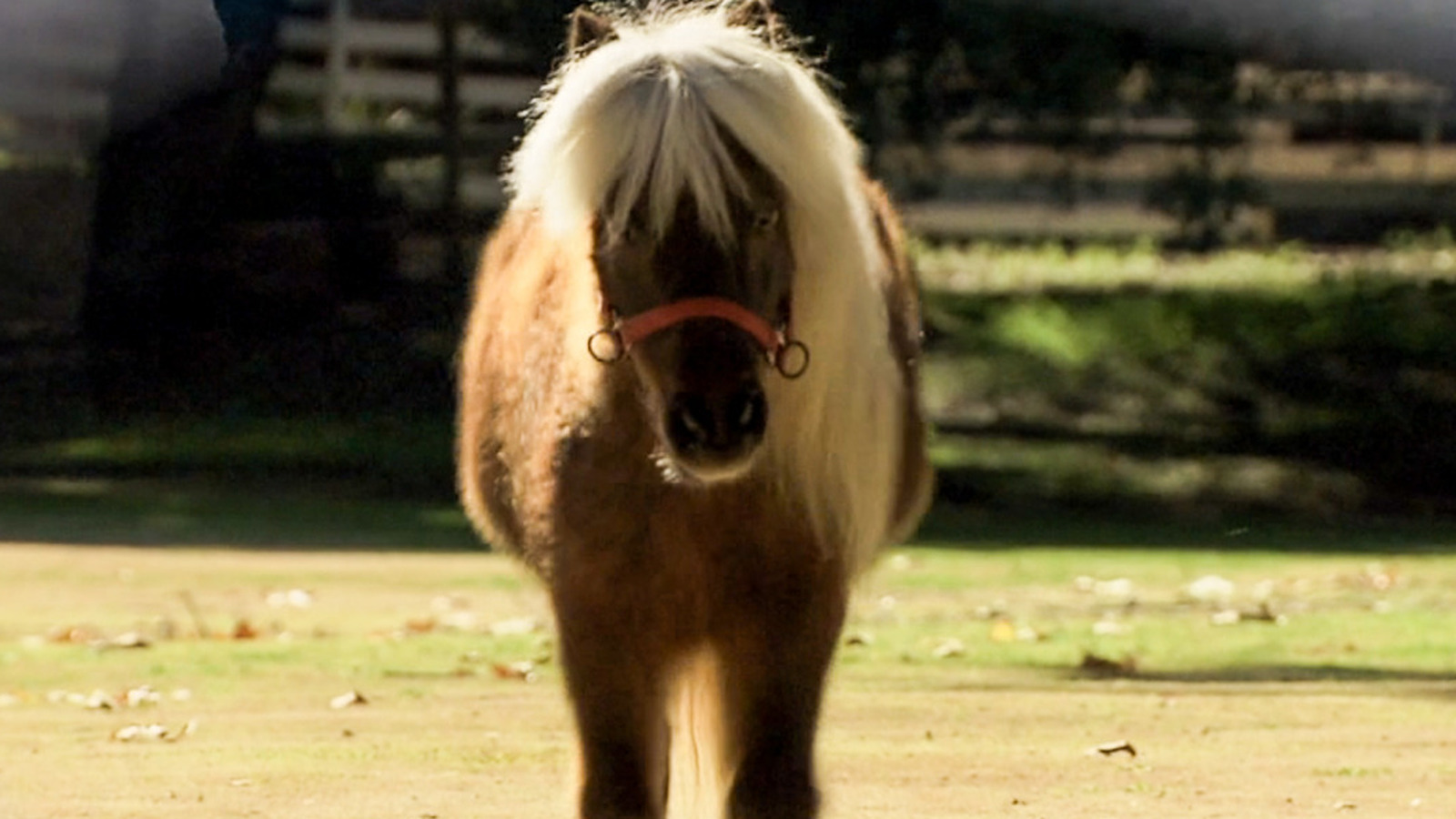 Since this interview took place several years ago, Looper reached out to Bateman directly to see how our favorite mini-horse is currently doing. Though Gideon is getting up in age, somewhere in his late teens, he is still doing well and occasionally takes roles from time to time.
In 2018, while "The Good Place" was airing its third season, a blond mini-horse appeared in a blink-and-you'll-miss-it cameo in the background of a shot. This was notable to eagle-eyed fans of both because "The Good Place" and "Parks and Rec" share one vital component: their creator. "The Good Place" writer and producer Mike Schur previously co-created "Parks and Rec" with Greg Daniels. 
With little nods and references to "Parks and Rec" throughout "The Good Place," viewers were confident that the mini-horse was supposed to be Li'l Sebastian. "The Good Place" later uploaded a photo to Instagram showing D'Arcy Corden, who plays Janet on "The Good Place," posing next to a familiar-looking animal. The snapshot was also posted to a few social media accounts with captions related to candles. Though it was never fully confirmed if it was meant to be Li'l Sebastian, the photo was taken by fans as evidence that Li'l Sebastian had returned. 
But was that actually Gideon that played the blond mini-horse in the background? While speaking with Bateman, she provided disappointing news. "No, it was not Gideon," Bateman confirmed. "They called and asked for Gideon. We gave them some numbers, but they never called back." 
While the mini-horse in "The Good Place" may not have been played by the original Li'l Sebastian actor, fans are still free to interpret it as a sign that Li'l Sebastian did indeed make it to horsey heaven.