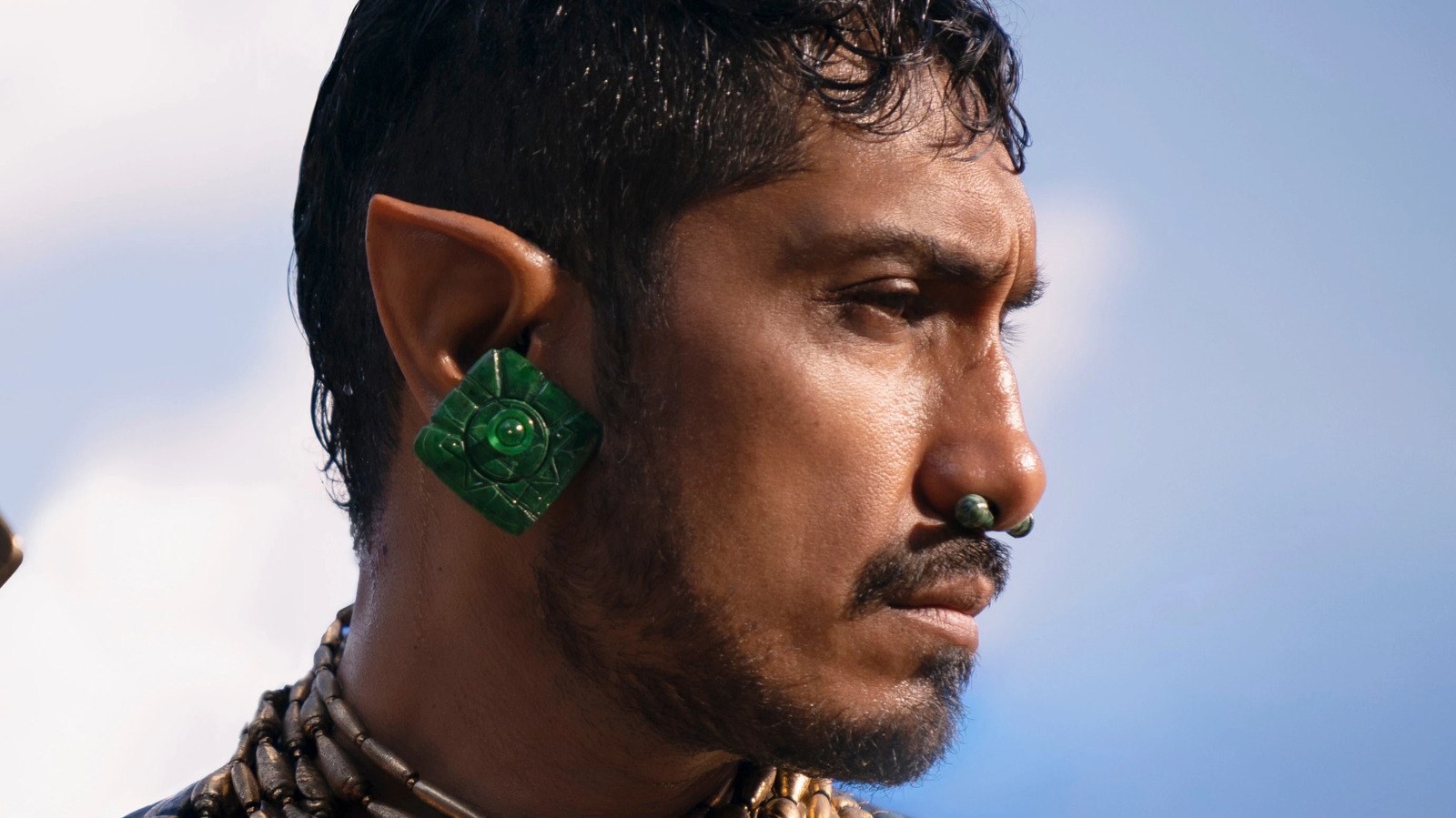 After a long and drawn-out battle, Shuri has Namor dead to rights. She burns him, blasts him, and puts a blade to his neck. The voice of Killmonger rings in her ears and she prepares to take her vengeance. But then she stops. She remembers the tour of Talokan that Namor gave her. She remembered all the ways his people are just like hers in Wakanda. And she sees her own mother reaching out from the Ancestral Plane, telling her to show mercy. So instead of killing him, she demands that Namor yield.
If he only caved because of the threat of death, this wouldn't be as good of a moment for the Sub-Mariner. However, there's more going on here than just a desire to survive. At the same time that Shuri sees her mother, Namor sees his. It's unclear if this is a projection from the Astral Realm, a hallucination brought on by dehydration, or something else entirely, but the effect is clear. Namor realizes, at least for a moment, that there's more to life than vengeance. And thankfully for him, Shuri realizes the same thing.
Together, the two travel back to their warriors and declare that the fight is over. They each gather their dead and return to their homes. Though it obviously would have been better if no fighting had taken place at all, this whole sequence is a solid moment for Namor. That is, until we learn that he has other plans up his sleeve.